Healthcare Information Technology (IT) that are needed today and a necessity for the future.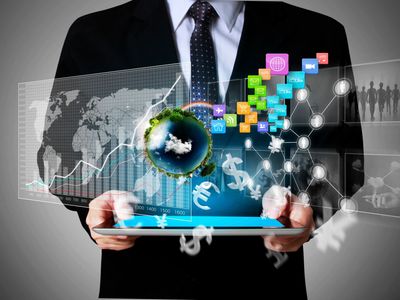 Claim Billing CMS-1500  Health Insurance Claim Form
Print Claim Form
Upload EDI to Claims Clearinghouse
Claim Entry "Simple" Fill-In-The-Blanks (FITB) Entry
Quick and Easy - Less than a minute to complete a standard claim, fill in the blanks
Claim Entry "Pro" with Patient Registration Integration & Data Validation
Select Patient from Registration Table
All Patient information copied to claim automatically
All codes validated against "validation tables"
Tables are editable during claim entry
Patient registration editable during claim entry
If value is incorrect "Popup" appears to allow correction or addition of the value to the table
Maps, Routing and Directions for Patients and Claims
Patient Address Mapping
Route Optimization - automated route optimization for efficient route plan
Waypoints - You can use waypoints to define the locations on the map that the route must go through.
Directions - Driving instruction text with Distance and Time to destination
Multi-user - Concurrent Simultaneous Operators
Base comes with One Supervisor and One Operator
Additional Operator "seats" can be purchased and added to system without code changes
Database file sharing, record locking
Operator ID assigned to Claim and Patient Records
Great for Medical Claims Billing
Manage claims by Client ID
Email Support
(SMTP, POP3, IMAP)
Send and Receive eMail
SendTo  - Export
Email, FTP & Export
Print
Email
FTP & Clipboard
Interacts with  MS Office COM Components
Word
Outlook

eMail
Calendar
Tasks
Contacts

Excel
PowerPoint
Upload to Cloud Storage
DropBox
Google Drive
Microsoft OneDrive
Access Security
User Access Control
Logins and Passwords
User Groups and Workgroups
Role definition
Handwriting Character Recognition
Pop-up Character Keyboards
Database File Manager
Automatic structure upgrading, Automatic detection fixing file corruption
Audit Trail Rollback
Records can be "Un-deleted"
All transaction changes are recorded
Online Help Tips
Windows style referential help
Help editable at Runtime
Add HTML links in tips
Comprehensive User Reference
Step-by-step Instructions, Screen Illustrations
Outlook Style Calendar
Supports Multi-Schedules
Appointments
Reminders
Recurring events, Month, day, week view.
Patient Record Images
Capture images at point of registration,
Stores images in Patient record
Claim Images and QR Codes
Store up to six (6) QR codes per claim record
Hyperlink to Internet
Interacts with the outside world via the Internet
One-click copy (Duplicate)
"Duplicate" any Claim or Patient Record in the Database,
Creates Exact duplicate "Copy" a Patient or Claim Record
Eliminates Redundant Data Entry
Improves Accuracy and Efficiency
File Explorer
View PDF files
Play Sound files
Play Video files
Play Macromedia Flash files
NetTalk™ TCP/IP
Interact with other programs over TCP/IP.
SMTP/POP3/IMAP Email, FTP, HTTP and HTTPS WebClient
It also includes LDAP, Active Directory
OAuth Client and more.
QBE "Query by Example"
Search, Tag, Un-tag
Search on all text fields and/or do QBE searches – so there is no need to know in advance which fields you must search on!
Searches can be started from the start of the file or from the currently highlighted record
When a match is found the user can display the identifying field of the record and a partial text string of the match.
QBE queries can be saved
VCR Flash Controls
VCR buttons let user display next claim form without returning to browse list
Supports next form record and last form record.
Supports beginning of file and end of file
Right Report Writer
Easily create custom reports
Users create, edit and print reports easily,
Importing and exporting of reports for ease of mobility
Nested table loops, as well as multiple secondary loops for the same parent loop
Reports can be graphical
(ie include text, images, lines, boxes) or textual (ie include just text strings).
Use Text-Reports to build exports exporting your data to other programs.
Output Reports in

Excel, Word, PDF, eMail Reports

Upload reports to Cloud Storage
Import/Export Report Formats and share with other users
Multi-Data Set Management
Support for multiple data sets and runtime file deployment into CSIDL locations!
User data and INI files in locations that make them compliant with the UAC requirements
First Run technology lets users select or confirm data locations (optionally suggested from CSIDL values) as well run setup procedures when you program is first ran on a computer.
Import/Export
Delimited (comma,tab,pipe,semicolon) ASCII,Flat ASCII and Dbase 3/4 supported
Wizard type steps make importing very easy to understand
For ASCII files there is the option to skip the header record (useful if this record contains just field names) and allow double quote marks.
Export to HTML, Delimited (comma,tab,pipe,semicolon) ASCII, Flat ASCII and Dbase, JSON & XML
Backup and Restore
Compression is excellent and uses the high performance 32 bit ZLIB DLL
Each set of backup objects will be given a unique serial number to ensure that only object from the same set are used on restore and also that the most recent backup is being used.
Any drive and path can be specified for backup – so large capacity drives such as ZIP
Business Intelligence (BI) Dashboard
Dashboard displays all the real-time information to a user that they need to make decisions in a single window.
Users can organize this data, and view it in a way that makes sense to them.
Dashboard is a container, containing many individual

Widgets

, and the user has complete control over which widgets are displayed, their size and their order.
Securing Data at Rest Encryption & Hashing
We live in an age where very sensitive data needs to be stored, and it needs to be stored in a safe way so that it cannot be stolen, or altered, by users, or programs, without the appropriate access. Data stored in persistent storage (like on a hard drive, or in a database) is known as "Data At Rest".
Encryption
Hashing

This allows tampering (of the encrypted value)

to be detected